Develop a strategic plan that allows you to be intentional in your actions through introspection, idea generation, execution and ongoing evaluation, according to Channel Marketing Group's David Gordon.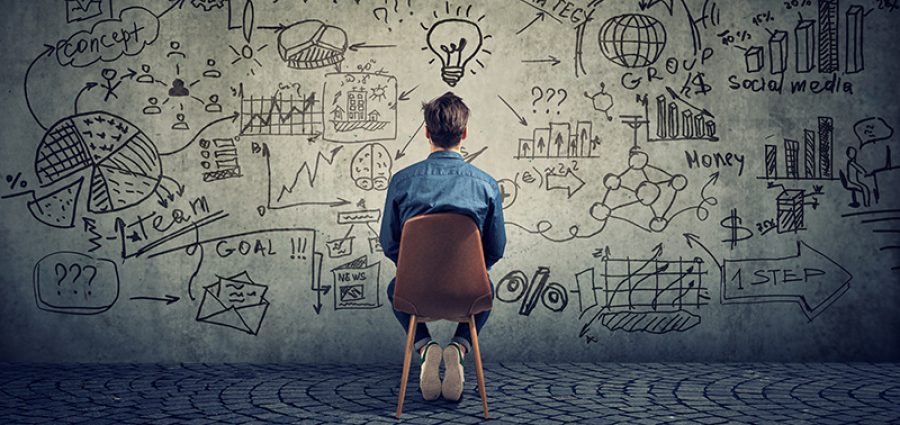 AUTHOR: DAVID GORDON
JANUARY 5, 2021
As they say in the military, "The enemy has a say." The key to winning is adjusting. In 2021, expect COVID-19 will continue to impact the first half of the year, while the second half could represent different opportunities. Further, a new presidential administration, with its new initiatives, could impact your market looking toward 2022 and 2023.
This is where business planning comes into play.
Planning is about understanding the landscape, knowing what you want to achieve and then determining how to achieve it. It requires gathering information to understand your environment; determining current deployment; resources; where you can solicit assistance and then determining what you need to do (or procure) to give your team the resources needed to achieve the goal. Then, it is all about execution – developing a plan to achieve your future goals.
The phases of developing a plan include:
1. Introspection, Research & Insights
2. Idea Generation
3. Aggregation & Execution
4. Ongoing Evaluation and Refinement
While it sounds comprehensive, and it can be, it can also be streamlined. It all depends upon your organization, style and, if you use an outside facilitator, their ability to ask the right questions, understand your business/industry and add ideas.
1. Introspection, Research & Insights
This first step is critical. It is about gathering information: quantitative information and qualitative insights.
This can comprise macroeconomic information, marketplace information, industry insights and data analysis. The goal is to have a sense of where the economy and market are going while understanding your strengths, weaknesses, opportunities, and threats (SWOT), which comes from information gathering.
Understand your relationship with your market, your company, your customers, and the potential of each. Data can deliver these insights. Internal business intelligence data, combined with external economic data, can be powerful tools.
Some additional areas to consider include:
Do you "plan" expecting today's COVID-19 environment or a different one? For how long?
What is your expectation of the market? Future macro trends and the potential opportunities that they can create? For example, how will the new presidential administration's likely focus on clean energy and the climate impact your markets?
How have your processes been impacted?
More importantly, how are customers and their customers being impacted? What are their new expectations? What is their outlook?
What is your staff's input?
As part of this process, "customer" insights can be beneficial. This should be 360-degree input. From end-customers/contractors, distributors (if you are a manufacturer), salespeople (and reps/RSMs), perhaps even employees or suppliers. Ask their opinion about the market, their opportunities, how "you" can improve and more. Those who contribute want you to succeed.
Next, ask departments how they can improve. How can "you/they" be easier to do business with? What additional value can each bring to their customers? What processes need to be improved? How can utilization, and productivity, increase? What is their value proposition, and the company's, today and what could it be?
If you are in sales, the issues are the same, but focus on their goals and account package. Where are customer needs? Where are they going? What is your value proposition, according to your sales organization? How can you generate more? What do you need to be successful (or, more importantly, what does your company need to do to be more successful with your customers/in your territory?)
Ask what is important for account retention as well as for taking share. Then prioritize.
It is about asking for information, seeking opportunities, developing ideas, changing models and anticipating the future, becoming knowledgeable. Going into 2021, many companies will be more conservative with investments and will seek to reallocate funding. Focus and enhancing models will be critical. Opportunities abound.
2. Idea Generation
Once you have gathered information and know the current and projected state, the next phase is identifying what strategies you want to continue. Conduct an idea generation exercise to determine what's next.
This brainstorming exercise helps identify what new strategies will emerge. Consider what competitors are doing. Look at distributors/manufacturers in other industries or markets. Ask customers what would be of benefit to them.
3. Aggregation & Execution
Next it is about aggregating the ideas, developing a project plan and calendaring the activities to ensure time implementation.
For some initiatives, you may want advance time to present the strategy to your key suppliers or distributors to gather their input, or perhaps get their buy-in. For distributors, remember your 2021 earned co-op funds will probably decline, as they are based upon 2020 performance.
Gather the thoughts, determine the feasibility, gain budgetary insight and then prioritize. Inevitably, you cannot do everything. Every company is, at some point, resource-constrained.
4. Ongoing Evaluation and Refinement
An area that is challenging for most companies is ongoing evaluation of strategy with periodic reviews that allow the company to refine its strategy. It is like taking a road trip and finding out that there is construction on a segment of the highway. You can slow down or consider a detour/alternate route that enables you to continue. Adjustments are needed in plans. The key is achieving the end goal within the defined timeframe.
Reporting these metrics to various stakeholders also helps earn buy-in for future initiatives.
Next Steps
Strategic planning is a commitment to intentionally succeed. It is a leadership decision that reinforces to your staff that the company has a roadmap to achieve success and is committed to profitable growth. Involving your team helps develop a better "product" as well as earns their buy-in to the strategy, to implementation and to success.
Planning can be a process, or it can be a workshop. The key is, have a plan so you can be intentional in your actions.
David Gordon is president of Channel Marketing Group, a distribution strategy and marketing consulting firm helping distributors, manufacturers and representatives in the industrial and construction industries generate insights and ideas to drive growth. For more information on Channel Marketing Group, visit channelmkt.com. Reach Gordon at dgordon@channelmkt.com.